Hospital Experience
With a collective experience of over a century, our team specializes in Project Management, Equipment Planning, Forecasting, and Procurement for hospitals and research facilities across the globe.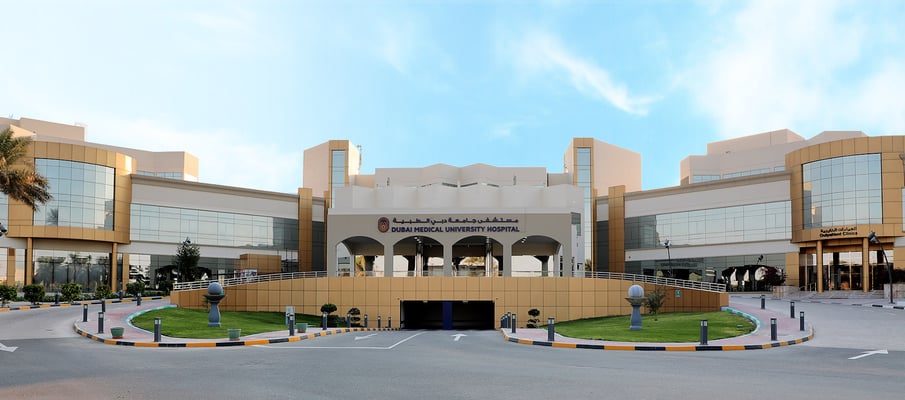 University Hospital
Dubai, United Arab Emirates
The University Hospital will offer signature clinical programs across a wide range of specializations, with centers of excellence in oncology, women's health, neurosciences, orthopedics, endocrinology and cardiovascular services. The University Hospital will also be Dubai's sole provider of kidney and liver transplantation.
The University Hospital will have 800 inpatient beds and will offer access to a full range of diagnostic, therapeutic, and experimental modalities and cutting edge technology.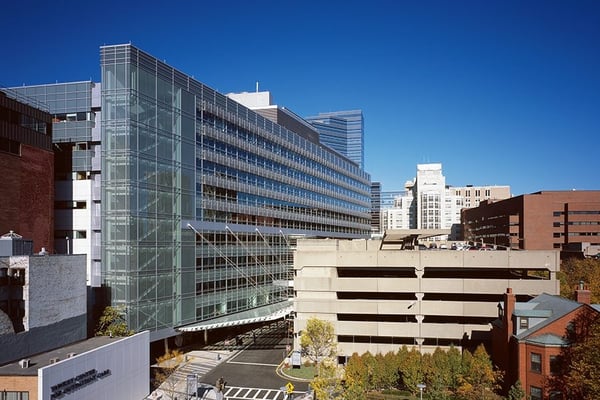 Massachusetts General Hospital
Boston, Massachusetts
The Yawkey Center for Outpatient Care is the new home of many of the hospital's major patient-care services. Specifically, it will house the Cancer Center, the Cardiovascular Program, and Massachusetts General Hospital for Children, the Musculoskeletal Program, and the Women's Health Program.
Source Atlantic provided equipment planning and project coordination services as well as access to "Hourglass", Source Atlantic's web-based planning application. Source Atlantic worked closely with MGH to develop processes that assisted with the implementation of MGH capital standards.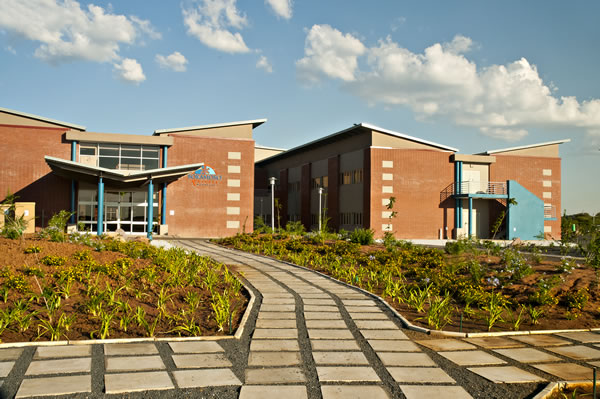 Bokamoso Private Hospital
Gaborone, Botswana
Source Atlantic supplied and completed planning and procurement for a 250 bed medical center.
The facility has eight operating theatres, cardiac catheterization and endoscopy suites, as well as radiology and pathology laboratories designed with state-of-the-art equipment. An advanced Information Technology Department supports electronic medical records and telemedicine capability.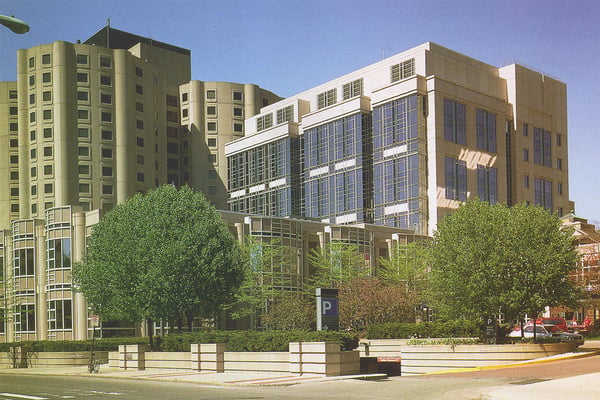 Brigham & Women's Hospital
Boston, Massachusetts
Source Atlantic provided technology Assessment, Inventory, Planning & Coordination services for the Schapiro Center - a 270,690 DGSF state of the art ambulatory care facility.
In addition, we are providing administrative and clinical support for this 10-story outpatient facility for various departments including new OR's, Central Sterile, Laboratory, and Radiation Oncology. The architect was Cannon Design in Boston, Massachusetts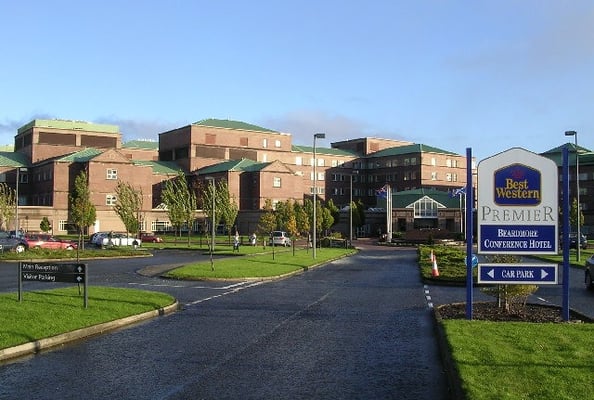 Health Care International
Clydebank, Scotland
Renamed the Golden Jubilee University National Hospital, Source Atlantic supplied design and procurement services related to the provision of all technology and consumables for a 750 bed medical center, a 250 room hotel and conference center.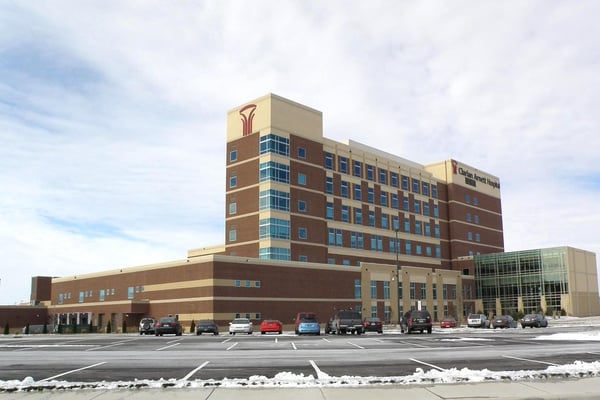 Clarian Arnett Hospital
Lafayette, Indiana
Clarian Arnett utilized Source Atlantic's Equipment Planning, CAD and Procurement services for a new 152-bed full-service acute care hospital. The 413,000 square foot facility includes 6 surgical suites with open heart and neurosurgical capabilities; obstetrics with 2 cesarean section suites and 7 labor and delivery rooms; Neonatal intensive care unit; laboratory; and diagnostic and Internationale imaging services.
Nemours Children's Hospital
Orlando, Florida
Source Atlantic provided Equipment Planning Services and CAD for Stanley, Beaman and Sears (SBS) Architecture and will provide procurement services for the Nemours Foundation.
Services will include the work necessary to identify user needs, confirm budgets and coordinate all procurement requirements with the design team. Nemours Children's Hospital is being built in Lake Nona's "medical city" and is scheduled to open in 2012.
The entire project, including a 95-bed patient tower and an on-site clinic, will cost an estimated $400 million.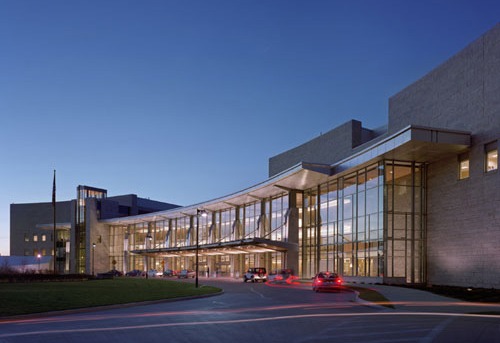 Fletcher Allen Health Care
Burlington, Vermont
Renaissance Project, a new $300 million center adjacent to the hospital campus including an Ambulatory Care Center and joint Education Center with the University of Vermont in Burlington.
Also included is a Patient Access Center, Outpatient Care Centers, Outpatient Surgery Center (also featured in the ACC will be a "day hospital" with an Ambulatory Surgery Center), Clinical Laboratory, Education Center, Expanded Emergency Department (including the only Level 1 Trauma Center in Vermont and northern New York) a New Birthing Center, New Inpatient Mental Health Facility and a new Parking Garage.
With over an $80 million equipment budget, Source Atlantic is providing a complete turnkey solution beginning with the CON development, inventory, planning, procurement and implementation management.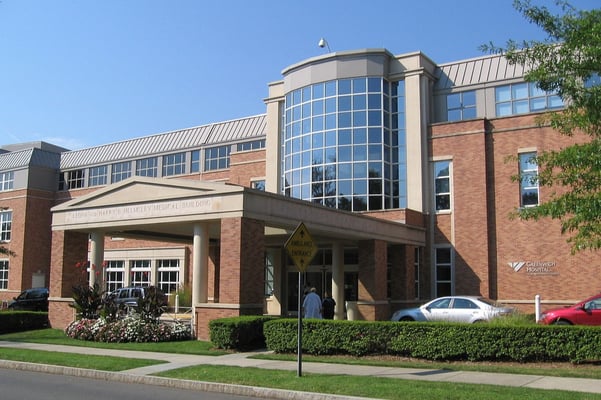 The Greenwich Hospital
Greenwich, Connecticut
Greenwich Hospital required equipment for Radiology, Cardiac Cath Lab, Physiological Monitoring, surgical lighting, surgical gas systems, medical gas systems, and headwalls with patient beds and transport stretchers for the new Hemsley Pavilion. With a $12 million equipment budget, we provided:
Verification of Equipment Budget
Development of Equipment Specifications
Procurement Strategy
Written Requests for Proposal (RFP's)
Contract Negotiation
Installation Logistics
CAD Services for Equipment Placement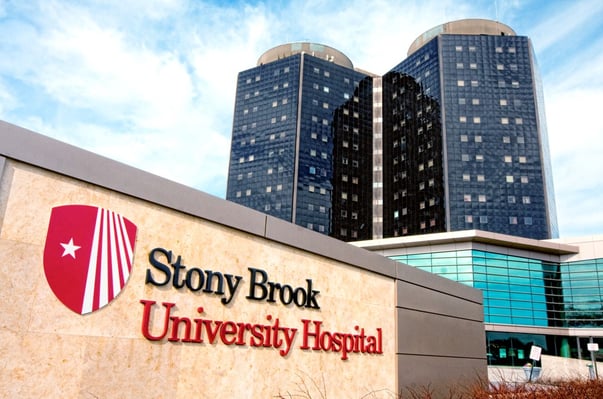 Stony Brook University Hospital
Long Island, New York
This $ 300 million project will include new state-of-the-art Heart Center, the consolidation and expansion of their Women and Infants' services, and the expansion and modernization of their Emergency Department and Operating Rooms.
The plan also includes an Ambulatory Care Pavilion to be erected adjacent to the Ambulatory Surgery Center. This facility will provide comprehensive cancer services, cutting-edge imaging and pain management services.
Accomplishments to date consist of a newly renovated Orthopedics Unit and Physical and Occupational Therapy treatment area. Source Atlantic has participated in the inventory and planning and has been contracted to manage the procurement and installation of medical equipment.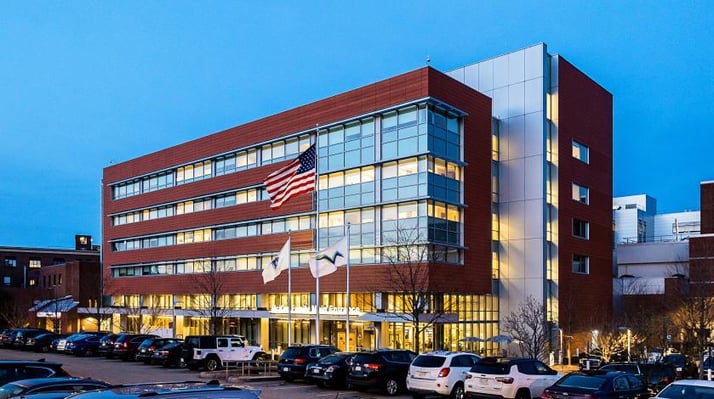 South Shore Hospital
Weymouth, Massachusetts
Assisting South Shore Hospital with its extensive expansion and renovation project, including a suite of operating rooms and a new emergency department. The equipment budget for this project exceeded $ 50 million .
Accomplishments to date consist of a newly renovated Orthopedics Unit and Physical and Occupational Therapy treatment area. Source Atlantic has participated in the inventory and planning and has been contracted to manage the procurement and installation of medical equipment.
Boston Children's Hospital
Boston, Massachusetts
Several projects including, new patient tower 1992, ICU renovations 2001, research building 2007. Planning and procurement performed on all listed projects. Accumulated construction budget is approximately 900 MUSD.
Magee Woman's and Infants Hospital
PIttsburg, Pennsylvania
New patient tower competed in 1998. Planning and procurement services were performed. Construction budget of approximately 315 MUSD.
Hasbro Children's Hospital
Providence, Rhode Island
Staff of Source Atlantic, managed the design and building of a 325 MUSD patient tower. Project completed in 1998.
Great Ormond Street Hospital
London, United Kingdom
Assisted with several procurement projects over a period of time between 2001 and 2005.
Massachusetts General Hospital
Boston, Massachusetts
Performed planning and procurement services for several projects that included embedded pediatric care units. These units became the MGH hospital for Children. Services were performed between 2004 and 2009, with an accumulated construction budget of 450 MUSD.
The DuPont Foundation
Wilmington, Delaware
The DuPont Foundation operated one Children's Hospital in Wilmington, DE and several clinics in Jacksonville, FL. In 2010 they Purchased property in Orlando to build a greenfield sited 200 bed children's hospital. SAI was hired to perform all planning and procurement this project with a budget of 285 MUSD. While performing these services, SAI was hired to plan and procure technology for several replacement and addition projects for their facility in Wilmington, DE. Construction budget for these projects was approximately 115 MUSD.
Domestic
Beth Israel Ambulatory Clinic, Boston, MA.

Dartmouth Hitchcock Medical Center, Lebanon NH

Yale New Haven Hospital, New Haven, CT

Greenwich Hospital, Greenwich, CT

Stamford Hospital, Stamford, CT

Danbury Hospital, Danbury, CT

Clarian Arnett Medical Center, Lafayette IN

Bethesda Hospital, Cincinnati, OH

Connecticut Children's Hospital, Hartford CT

Baystate Medical Center, Springfield, MA

Orange Regional Medical Center, Wallkill, NY

Fletcher Allen Healthcare, Burlington, VT

Magee Women's and Infants
International
Hairmyers Hospital, Lanarkshire, Scotland

Monklands Hospital, Lanarkshire, Scotland

Wishaw Hospital, Lanarkshire, Scotland

Yorkhill Children's Hospital, Yorkhill Scotland

Akwa Ibom Medical Center, Nigeria

Bokomoso Hospital, Gabarone, Botswana

Dubai University Medical Center, Dubai, UAE

Ministry of Health, Kingdon of Saudi Arabia

Ministry of the Interior, Kingdom of Saudi Arabia

Phyathai Hospital, Bangkok, Thailand
Who have we worked with?
Click to view some of our past clients - both domestic & internationally.